Twelve hectares of farmland on Banks Peninsula will be protected in perpetuity, allowing precious native species to regenerate and thrive.
The Stencliffe protection project will receive $38,500 to fence off and exclude stock from a section of Pigeon Bay Stream and its surrounding land, on Jane and Hugh Eaton's sheep and beef farm.
One of four projects funded on Banks Peninsula
The project was initiated by Environment Canterbury's Banks Peninsula Water Zone Committee.
It is one of four biodiversity projects the Committee recommended for funding earlier this year.
The grant makes up part of the project, with additional funds coming from other sources such as the Banks Peninsula Conservation Trust (BPCT) and the landowners.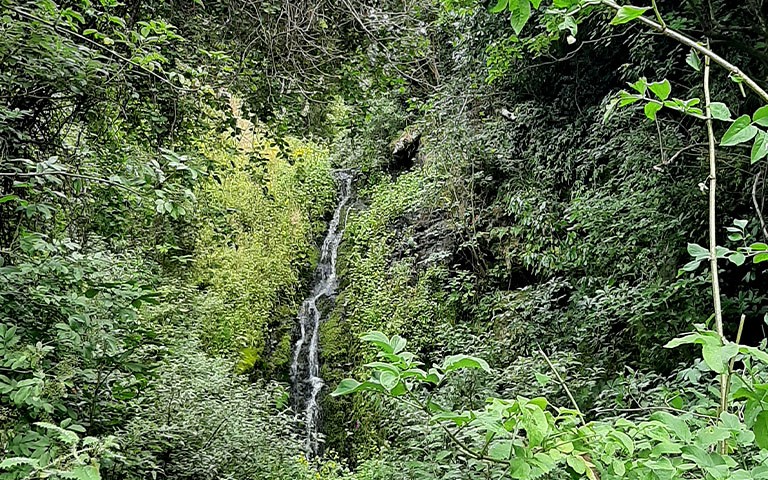 Land protected to allow for regeneration
The project's aim is to increase the extent, density and diversity of native vegetation to allow species such as birds, lizards, invertebrates and fish to prosper.
This aligns with the Whaka Ora Healthy Harbour Plan, in which the vision is to restore the ecological and cultural health of Whakaraupō | Lyttelton Harbour as mahinga kai, for generations to come.
The land will be protected through a BPCT covenant after fencing the area has been completed. This will allow the valley to regenerate back to its natural state without interference from stock, pests or humans.
A covenant is a legal mechanism for protection that requires current and future landowners to manage the land for conservation purposes.
Stencliffe landowners Hugh and Jane Eaton said the family would likely have not been able to foot the cost of protecting the area alone.
"The funds will be used to fence off a corridor of bush and stream that has survived 150 years since the farm was logged and cleared by the early settlers," Hugh said.
"Permanent hill country fencing is a huge cost so we really appreciate the help to protect this block of old growth forest with its stream to let it regenerate."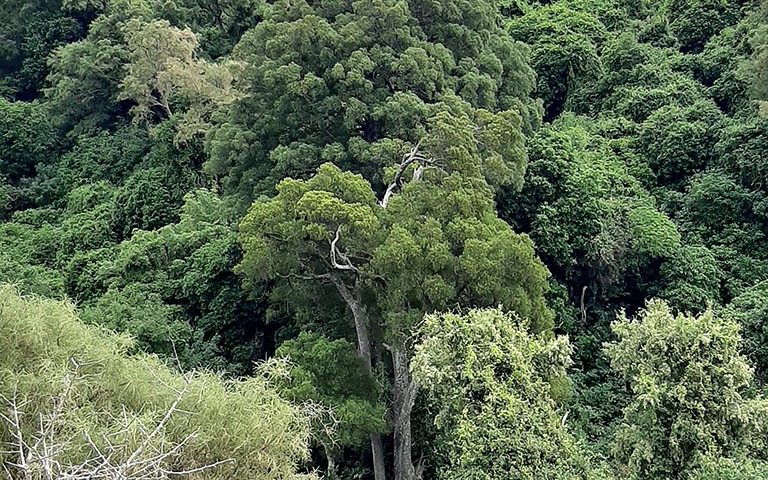 Protection for years to come
Jane added that the family are enthusiastic about protecting bushland.
"We hope to help the bush back to its pre-logging glory. By excluding stock, we protect the stream bed, encourage revegetation and protect larger trees including two precious kahikatea."
"Active bird life will be enhanced by this process which also assists new seedlings. Thanks to Immediate Steps and the BPCT, another part of Banks Peninsula's precious forest will be protected," she said.
Water Zone Committee Chair Benita Wakefield is proud to be supporting local landowners to protect and enhance biodiversity and water quality throughout the zone.
"These projects highlight some of the collective efforts going on to improve the waterways and biodiversity values in our zone.
"They all contribute to the vision of 'ki uta ki tai' (mountains to the sea)," she said.
One of the Banks Peninsula Committee's goals is that the value of biodiversity is recognised in its own right and embraced through kaitiakitanga | stewardship.
Learn how other parts of Banks Peninsula are benefiting from $100,000 of funding.