The Whaka Ora Healthy Harbour team gave a deputation to the Banks Peninsula Water Zone Committee recently, updating them on recent events connecting them to freshwater in the zone.
Held at Rāpaki Marae alongside tangata whenua, Ngāti Wheke, the zone committee's October meeting saw presentations from several organisations working with freshwater in the zone, including EOS Ecology, University of Canterbury students, Banks Peninsula Conservation Trust and Whaka-Ora Healthy Harbour.
Water zone committee chair Benita Wakefield said she was pleased to be able to bring people together to share ideas and identify ways of working collaboratively in future.
"There's so much good mahi going on across the Peninsula and it was great to hear from some of the groups and organisations working towards positive wai / freshwater outcomes in the area," she said.

Planning key to achieving freshwater outcomes
The Whaka Ora Healthy Harbour group's vision is to restore the ecological and cultural health of Whakaraupō / Lyttelton Harbour and to ensure mahinga kai is protected and enhanced for generations to come.
Programme manager Karen Banwell presented the committee with some staggering numbers, including the more than 27,000 seedlings planted across the catchment, with the community and other organisations' help.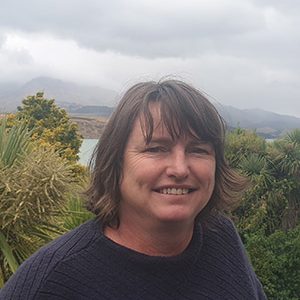 Project lead Kathryn Bates said they are working with landowners on Banks Peninsula to reduce sediment and increase mahinga kai values.
"We've recently had funding from the Department of Conservation's Community Fund/Pūtea Tautiaki Hapori for investigation into īnaka/whitebait spawning habitat at the head of Whakaraupō," Kathryn said.
Some examples of mahinga kai in practice are:
Spending time in the environment and building up an intimate knowledge of the tides, the winds, the best walking tracks and where different species live
Teaching children how to dig for shellfish, catch a fish and gather harakeke/flax
Working to protect habitats, so that bird populations can breed and thrive
Being aware of your own impact on the natural environment.
Find out more
The Banks Peninsula Water Zone Committee is a joint committee of Christchurch City Council and Environment Canterbury.
The committee's role is to work with the community to develop actions and tactics to deliver on the Canterbury Water Management Strategy. It recommends actions and tactics to various agencies for implementation.
The committee meet monthly and members of the public are welcome to attend. See when the next meeting is, or email ecinfo@ecan.govt.nz.